BIOGRAPHY
Born in Hong Kong in 1965, Amy is of Dongguan, Guangdong, Chinese origin. She graduated from the Faculty of Medicine of the University of Hong Kong.
Evoked from her passion for art, Amy has been active in the cultural, art and photographic arena for many years. She established the Hong Kong Medical Association Photographic Society and is now its Chairperson. She also takes up honorary consultancy and administrative positions in various photographic associations.
Amy was ranked by the Photographic Society of America (PSA) as top ten world wide on the Listing of Pictorial Prints Large Colour Division in the International Salon of Photography in 2008, and on the Listing of Pictorial Prints Large Monochrome Division in the International Salon of Photography in 2008 and 2009.
Her photographs have been exhibited on renowned photographic websites and online art galleries in Italy, France, Russia, Korea, Portugal, the United States, etc, by invitation; and have won her over 100 major international awards.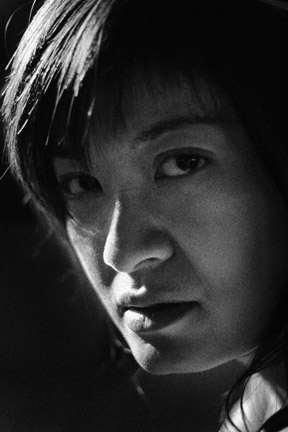 PSA, museums worldwide and private collectors hold collections of her photographs.
She has held solo photo exhibitions and published photo albums. She was invited by the Civil and Municipal Affairs Bureau of the Macao Special Administrative Region Government and the Photographic Society of Macao to hold sold exhibition on the topic of "Lotus" in their Lotus Festival year 2015. She was the artist photographer being invited to represent Hong Kong in the Guangdong exhibition held by the Guangdong Women's Photographic Association in 2016.
She has been adjudicator for many international salons and local photographic contests. She has been invited to serve as one of the international judges for the upcoming Wilmington Salon Photo Exhibition 2017, USA.
She is a columnist publishing articles on photography weekly in newspapers and journals, and is being invited frequently to speak in international and local conferences regarding photography.
To practise ink colour painting, Amy turns to renowned contemporary ink colour painter Lam Tian Xing, from whom she learns about Chinese calligraphy, painting and art. In her works, Amy tries to infused her beliefs into an aesthetic presentation of the visual truth, and manifest her appreciation of tradition through the rendition of unique concepts and application of breakthrough techniques. Her art pieces are the demonstration of her integrity as an artist.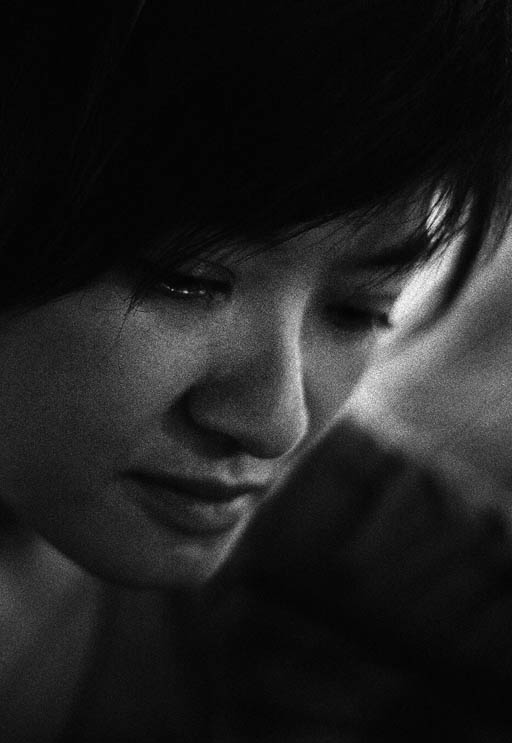 關於彭麗雯
香港執業醫生,香港醫學會攝影會會長,酷愛攝影、繪畫、文化藝術。
祖籍廣東東莞的彭麗雯,一九六五年出生於香港。於香港大學醫學院畢業後,曾任職威爾斯親王醫院及於中文大學擔任榮譽助理教授,現為私人執業專科醫生。
由於自幼酷愛藝術,彭麗雯多年來活躍於文化、藝術、攝影界。早年創辦香港醫學會攝影會,現為其會長。亦於多個攝影學會擔任榮譽顧問及行政崗位,參與會務。
於二零零八年,她獲美國攝影學會認可為彩色大相組的世界沙龍攝影十傑。同年及於二零零九年,她亦成為該會認可的黑白大相組之世界沙龍攝影十傑。
她的攝影作品除獲多個來自意大利、法國、俄羅斯、韓國、葡萄牙、美國等著名相片網站和網上藝廊邀請展出外,還於世界各地贏取逾百個主要國際獎項。
美國攝影學會,世界各地的博物館及私人收藏家均有收藏她的作品。
彭麗雯曾舉辦多個個人攝影展覽及出版個人影集。二零一五年獲澳門民政總署及澳門攝影學會邀請為當地之荷花節作以荷花為題的個人展覽。
二零一六年獲廣東省女攝影家協會邀請代表香港參展。
她曾為多個國際沙龍及本地攝影比賽擔任評審,並將應邀出席二零一七年美國舉行的威明頓沙龍攝影展,擔任國際評審。
彭麗雯在報章及期刊均擁有專欄,定期發表有關攝影的文章。亦經常獲邀於本地及國際攝影講座上演講。
為研習水墨畫作,彭麗雯拜林天行老師學習書、畫、藝術。她嘗試在展現視象真實的美態中滲入信念與思維;在運用獨特的構想和突破框架的技術層面,呈現對傳統精髓的欣賞和表彰;目的是要在作品中展視藝術家的真實面貌。